thanks for attending dickson's smokeshow 2019
see you next year!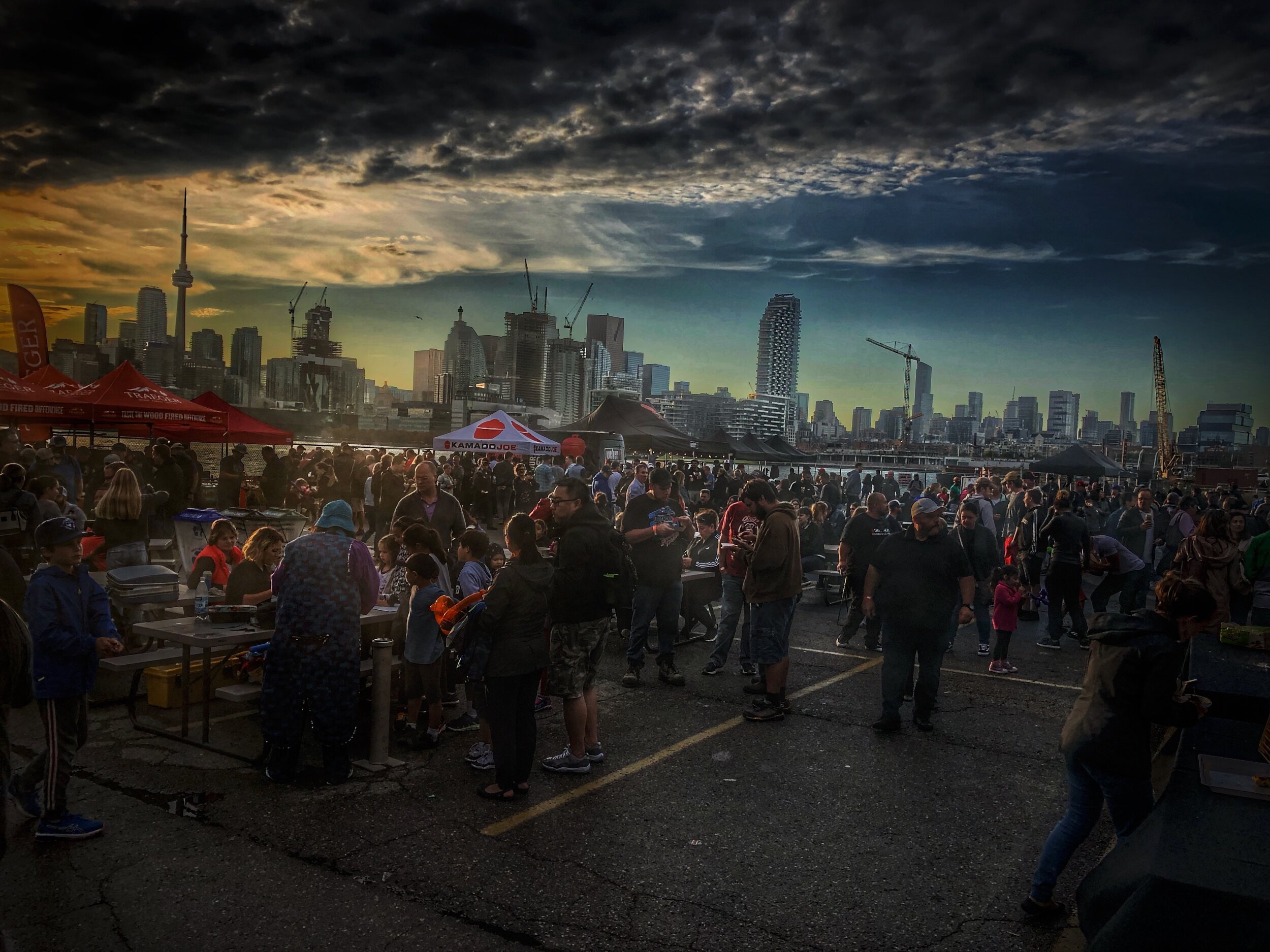 SMOKESHOW IS presented by dickson barbeque centre
2030 Avenue Road, Toronto | 2958 Bloor Street West, Etobicoke
Shop Online: www.dicksonbbq.com
dickson's smokeshow is powered by:
SPECIAL GUESTS
Check out our ALL STAR line-up of special guest chefs and pitmasters, along with their pro teams!
2019 smokeshow cooks
Thanks to our amazing SmokeShow Cooks for all the EPIC food!
JACK 9 BBQ
Instagram: @jack9bbq

RAY WILLIAMS
Instagram: @grazorray
Signature Dish:
Blini + Bavette

THE 3EATERS
Instagram: @the_3eaters
Signature Dishes:
Stuffed Mushroom Caps w/ pancetta, carmelized onions, goat cheese & confidential crust
Lamb Loin Chops w/ secret lemon, garlic, pepper and rosemary marinatde

MORRISON'S BBQ AND SMOKED CHEESE
Instagram: @morrisons_bbq
Signature Dishes:
Pork Belly Burnt Ends
Mac n' Cheese
Pemeal Sliders w/ Drizzled Smoked Cheese
Strawberry S'mores in a Cone

GUERILLA BBQ
Instagram: @guerillabbq
Signature Dishes:
#guerillaballs
Water Buffalo Loin
Beef Bavette Ropa Vieja
Grilled Kiwi Crepes w/ Crourvasier

CANADIAN BBQ SMOKING & GRILLING
Instagram: @don460adams
Facebook: Canadian BBQ Smoking and Grilling
Signature Dish:
Smoked Cheese